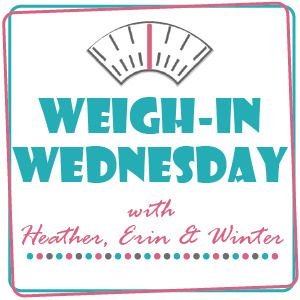 Hello all. I'm actually going to post today, crazy right?
I feel like I'm in a constant state of heightened anxiety now so sitting down to write has been difficult. Any second spent away from boards studying is a second wasted - I hate to admit that I'm starting to get panicky with only 4 weeks left. (+ another one before USMLE). I'm starting to have all those familiar feelings I had prior to the MCAT: Why didn't I start earlier (because I was still in class...)? Why didn't I do more practice throughout the year? I should push back my exam dates (nope, not possible). Can I get a career change, please?! (Good luck paying back all those loans...).
Panic!
I just over here waiting to have a breakthrough in my studying - the moment when I know enough at one single time to do comfortably well. My boards prep is being dictated by a mandatory program provided by my school - quite frankly I'm ready to get that over with. I do appreciate the structure of the program but many of those resources leave me less than satisfied. I find myself referring to the "classic" resources more and more (First Aid, Pathoma, & Q banks). None of this is remotely interesting unless you are in med school so I will make a boards specific post a priority.
Weigh in time.
Last Week: 189.6 (was the same last week)
At least I can say ONE thing is going well. I'm slowly making progress again - I feel like I'm losing FAT (not just weight) which is largely due to lifting & Crossfit. I haven't been running since my races two weeks ago (yup...still haven't done a recap of that either). I'm eating MORE than I ever have while "dieting/cutting/weight losing" - anywhere from 1800-2100 calories a day. Now my challenge is making sure those calories are HIGH quality, real foods. I still struggle with making good choices but for the most part, things are pretty healthy.
Chili stuffed peppers, green beans, roasted veggies, sweet potato.
Tacos on corn tortillas (which I promptly ate around because corn tortillas aren't good)
Random lunch - roasted brussel sprouts & taco contents.
I never thought I would be the girl who actually looks forward to working out but here I am. Gym time is the most peaceful and wonderful part of my day. I'm hitting new PRs and starting to feel like maybe I belong in the gym (instead of feeling like a big ninny who doesn't know what they are doing). This week I started a new program to do on non-Crossfit days from a book a purchased a year or two ago -
New Lifting Rules for Women
. I will let you all know how it goes and if it is sustainable with Crossfit training.
I'm not someone who is 100% committed to one activity - I have to switch things up which is why you'll never see me running 5 days a week or doing Crossfit every day like some people. But I am willing to do SOMETHING more days than not. Now it's about trying to figure out the best way to do this while still allowing for adequate recovery and growth.
PRed my deadlift - 223 lbs
Welcome to the best part of my day, aside from when my husband comes home from work :)