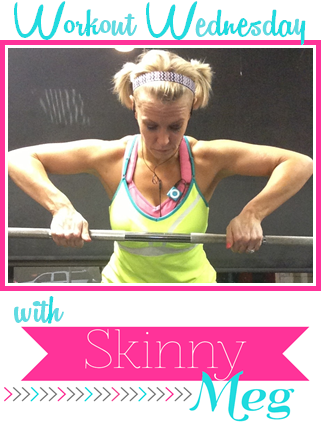 Finally, an update! I'm so far behind on everything - comments, posting, reading other blogs, emails, you name it and I'm being a lame-o. My internet at home is rather unreliable and it makes everything take 500 years longer than it should. Here's hoping for cheetah-like internet at school so I'll actually have time to blog and study!
If you are new around here, please go check out my sweet co-hosts!
So it's about time that I share my Advocare 10 Day Cleanse results since that officially ended last Thursday. Please forgive me - I was out-of-town all weekend and I will have a weekend wrap up today, too.
First of all: the question you are wanting to know the answer to (or maybe not?).
Maybe this was at a bar...it's hard to say.
I did. I ended up losing 8 pounds during the ten days!
Before we get all excited, the weekend before the cleanse I decided to get a little crazy and gained like 3 lbs so my net loss was really about 5 lbs overall. Regardless, I'm currently looking at a number that I haven't seen in over a year so I can't complain! This also brings my total loss to ~ 15 lbs!
After my long and crazy weekend, I'm fluctuating between a 3-5 lbs total lost - we'll see today when I weigh in later. (Wouldn't this be a lot easier to understand if I shared my actual weight...I'm considering it. But I have to admit, I'm a little a lot embarrassed. Soon! Here are my progress pictures so far (eeeekkk...so nervous!)
Ignore the dumb look on my face...I'm not an expert at selfie taking yet. I can't tell a huge difference - only in my chub face. I probably should have worn the same clothes in each of these but I do look a little less lumpy and bumpy in the coral top.
The numbers aren't really the important part of all this. Even though I had a carefree weekend of eating and drinking, I feel refreshed and energized about my weight loss journey. I am capable of a lot more than I realize if I just put the effort in. I didn't do the cleanse perfectly which is a little frustrating but I think I did pretty well overall - more like 80% staying on the plan which is something I can live with.
As far as the supplements go, I'm not willing to say one way or another if they truly work. I have problems with everything containing so many artificial ingredients (like the Spark drink...) but the plan advocating really clean eating. Say what? Plus I felt really bloated for a lot of the cleanse which I didn't expect from all the fiber I was supposedly getting. Partly due to Mother Nature and her female friend Flo, I'm sure.
Would I pay for the cleanse again? Maybe, if I get stuck in a rut. My plan is to continue eating clean the best I can - I'll be limiting my gluten and dairy just for the simple fact that it does help me cut out unnecessary calories but I won't be eliminating them completely. I don't seem to have any sensitivities to these items and quite frankly I enjoy milk, greek yogurt, and cheese too much. Bread I can live without but every once in a while, I need some pizza!
As I said, my energy has been a lot higher lately. I don't know if I'm finally adjusting to this work schedule (ya know...when I only have a week left) or if eating healthier and exercising is the sole reason. Whatever it is, I'm so much happier and I feel more energetic. Let's keep that up!
The summer is just plain hard with all the picnics, special events, ball games, vacations, etc. We all just have to do our best and keep on, keeping on!
I forgot to mention this earlier but on Thursday morning, I have my second 5K! For your runners out there, how much did you progress from race to race? Should I be setting a specific time goal or just worry about running the whole darn thing? That's my current goal - just finish.
As for future weight loss goals, I really want to make it to "Onederland" before my White Coat Ceremony in a month. I think it's doable and I hope you all will continue to join me on this crazy ride!
Keep Calm & Dance On!