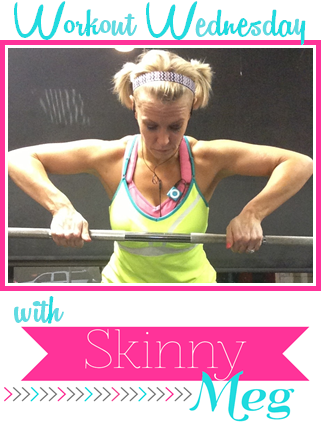 Hello everybody! Welcome to Weigh-In Wednesday!
Please go check out my sweet co-hosts & make sure to say hi!
Ash @
A Step in the Right Direction
Update: I weighed in at the same weight this week. No change in two weeks. Honestly, with the wedding and Atlanta, I'm not shocked. This weekend I'm going to Chicago for a girls weekend with my friends from school. Luckily, my friend who is hosting us is a vegan so she tends to keep things pretty healthy. I'm going to do my best to not indulge too much. Plus, most of my friends are runners so I'm sure we'll get some activity in! I will be sharing my weight very soon. I have a specific goal in mind and then I will be completely transparent. I'm just not there yet. Hate it or love it but that' what happened when I shared this blog too soon with people I know.
I got the bright idea the other day to try a juice cleanse in order to "reset" my healthy eating - just for a day since I've never done a cleanse like this. I've read a lot about the Suja juices and others but every single cleanse is SUPER expensive. I headed to Whole Foods and bought a couple different juices. They didn't have all the ones for the Suja cleanse so I replaced the green juices with Bolthouse Farms Green Goodness juice. The schedule was as follows:
7:30 am Hot Water & Lemon
8:30 am Pineapple & Cucumber juice
10:45 am Suja Purify
1:00 pm Bolthouse Green Goodness
3:00 pm Suja Master Cleanse
4:30 Green Tea
6:00 Bolthouse Green Goodness
7:00 Suja Vanilla Cloud
+ Lots of Water
Didn't get a picture of the other two. Overall, the cleanse was AWESOME. It was just what I needed. I would drink these everyday if I could....
Ummmm...just kidding. It was awful. Let me preface by saying that I love fruits and veggies and I even love juice (although I never drink it) but these were NOT for me. This is all I could drink before I was basically gagging it down...
Obviously since I didn't even finish the juices, I wasn't getting enough calories. I made it until after my run at seven or so and then I had to eat some protein packed food. (It wasn't good from me, either. Follow me on MyFitnessPal if you want to know :) heawhita). My body was CRAVING something other than juice. I don't know if it was the particular brand, the types of juices, or that it just isn't for me but I won't be doing anything like this again.
This is the type of stuff I used to do when I was in junior high and high school when I had very unhealthy weight loss habits. I'm not saying cleanses are "bad" but I'm saying they are bad for me at this stage of the game. I'm still reforming my eating habits so something this extreme is just not good for me.
I'm done with cleanses and quick fixes. I'm done with trying to take shortcuts. From now on, it's all about clean eating, treats in moderation, and challenging workouts. I was talking to Nick about this and he put it perfectly, "Why don't you just focus on making healthy decisions instead of worrying about cleanses and shit...or as the Cheerios bee says 'Be Happy, Be Healthy.'" Leave it to a man to give it to you straight, right? So lesson learned. Moving on.
Yesterday while I was drinking gross juice and dreaming about picnic foods, I started my Couch to 10K app that I bought. It's 14 weeks long but I'm starting at Week 5, Day 1 since I already did C25K. I'm also following the Hal Higdon plan *loosely*. The problem for both is the mileage is so low for the first few weeks (like 1.5-2 miles) and I feel like that's a waste of a workout (for me) so I end up doing my own thing. Whatever, at least I'm moving! I'll be complaining when it has me doing anything over 4 miles. (I'm still not running the whole thing but I'm getting there...it's hot!)
I never thought I'd enjoy running but here I am! I just signed up for my first "big" 5K in Indianapolis which I'm pretty excited about. Some of my classmates are going to be running the mini and the 5K so I'll finally have some people to run with! If you're in the Indy area, check it out. Ladies only!