Hello. You may remember me. I'm Heather, the owner of this blog and I've been MIA. What the heck happened?
I don't have any good excuses like "I was at the beach all weekend" or "I recently came into a large sum of money and I was learning how to invest it wisely." Nope. Something more along the lines of, "I am lazy, overwhelmed, sleep-deprived, and highly unmotivated..." Yeah. Something like that. Lame.
I am so tired (literally & figuratively) of complaining about being tired. I'm over it. I work all night and then I'm expected to function normally during the day as well. I want a normal sleep schedule and I want to never take advantage of sleep ever again. Sleep, baby, you light up my life. Please come back and I'll never let anyone hurt you again.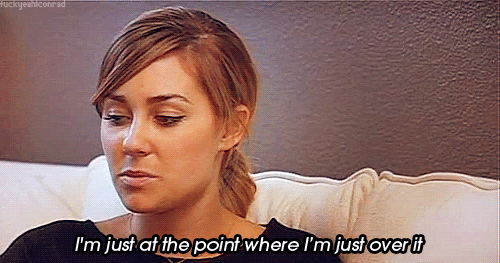 I wish I could say that a few days spent not blogging has left me recharged and renewed. That's just not the case...I think I'm even more jumbly and cranky than before. I need to blog and tweet and talk to myself on Facebook...it helps me sort things out which you all don't even really see most of the time because I haven't published a lot of what I've written just yet. It's coming, I promise.
I'm stuck in a big runt, partially because my anxiety is back. Without getting into all the intricacies of my life, I'm a naturally anxious person. I have that insatiable desire to plan and control and make lists and worry about things that are far beyond my control - all at very inopportune times (like when I'm trying to catch up on sleep, for example).
My anxiety is not something that is big enough to do something about, in my opinion. Believe me, I've tried. The good news is that I don't completely shut down or cease to function. I don't freak out or have panic attacks. I just get fuzzy and filled with excess energy which is usually channeled into thinking and analyzing. It's like a buzz that won't go away...but I'm learning to deal with it in a natural way.
Blogging has been a release and an instigator for the anxiety. I've started to focus on what everyone else is doing with their blogs and I'm beginning to lose sight of why I even started mine. It leads to a "bigger than my britches" kind of feeling. I need to slow down and realize that I don't need to do what everyone else is doing. But I still feel the pressure.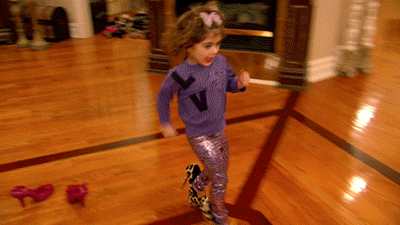 There is so much learning left to do about the blog world. Giveaways and sponsors and guest posting, oh my! There are so many to-dos and not-to-dos and honestly, right now I feel like the new kid at school (with glasses and a sweater vest). Everyone already has their friends and little blog cliques - it's so intimidating! Be my friend, k?
Gah. So that's where I've been. Hoping for a better week of blogging!