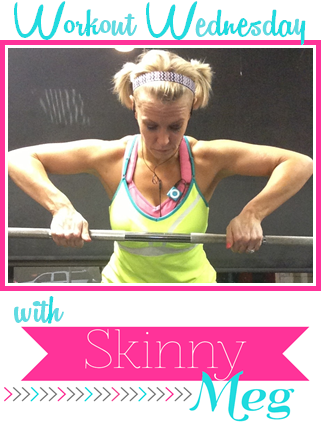 It's already Wednesday, my loves! My favorite day of the week(ok, this is so false.) It's my favorite blog d

ay of the week, though!
Tomorrow is the official end of my Advocare cleanse! Yay! I'm going to "extend" my clean-eating to Friday night which is the Kenny Chesney concert. I plan on staying very hydrated that night, if you catch my drift. My friend's wedding is on Saturday and I have a date with some of my favorite Bloomington establishments - Nick's, Kilroys,

The Tap, maybe some Pizza X cheesy bread.

Basically a 48 hours pass fo

r

being really, really bad and having an epic time

!

Then it's back to the kicking ass and losing pounds on Sunday! I'm not stopping

!
My energy is high, I'm feeli

ng really, really good and really motivated to keep going on this journey. For

a few weeks I was head conductor of the struggle bus but things are really looking up!
Not going to share solid numbers with you today. I'm saving that for Friday. I will tell you that I've hit a number I haven't seen in over a year. It's not even about the number for me today. It's the fact that I've managed to stick with something I put my mind to and that I've reengergized my weight

loss.
I'm gonna say. I'm really proud of myself. Have I been absolutely perfect, amazing, awesome at the cleanse? No. Do I deserve a medal? Probably not. But I proved to myself that this doesn't have to be a horrible, awful experience. I am still able to enjoy life without relying on food to help make it special or memorable. I definitely have a long way to go still and a lot of goals to accomplish but I'm getting there and I'm mak

ing solid progress.
For Workout Wednesday, I want to share with you a fun little workout that's a little outside of the box. We have an amazing Nature Center in Cincinnati with miles of trails, community programs, birding, and more! I bought a pass last fall but really didn't start using it un

til this spring. Now I love it!



I usually walk/run the trails but sometimes you want to get a com

plete body workout

, too!

Here is a workout for when you are walking the trails - maybe you have a nature center or community park near you that you can try it

at! Let me know how it goes!

(Don't be afraid to bust out some squats on the trail...everyone else wishes they would've thought of it.)