Happy Monday!
I just wanted to make a real quick post for the Weekly Goals link up over at Operation Skinny Jeans. I'm still going strong on the 10 Week Challenge and I'm actually *gasp* excited to weigh-in on Wednesday. I think it will be a good week! Without further delay...my goals for this week!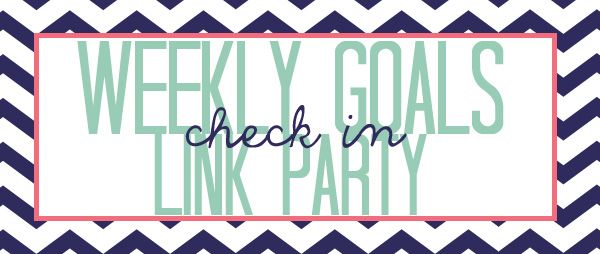 1. Stick to my workout schedule...like really.
I have yet to get all three runs in for the week. No more excuses! Three weeks until race day!
2. Plan my meals better
My day to day schedule is never consistent so it's really hard to get into a routine of eating on a certain schedule because one night I'm sleeping at 3 am and the next night I'm stay awake at work...3 am is usually when I get hungry. Instead of being caught off guard, I need to do a better job of keeping healthy snacks with me at all times and having stuff ready to go in the fridge so I don't have time to think about how easy it would be to go get a sandwich elsewhere.
3. Sign up for yoga classes
Last week I signed up for a hot yoga class and I balked when it came time to go...partly due to being tired and partly because I'm scared. The last time I went to a
regular
(non-heated) yoga class was last May and I really struggled. I'm not sure if I wanted to struggle in front of people that are already pretty experienced yogis but I also won't know what I'm capable of until I give it another try. My fitness level is much higher than it was when I graduated last May so hopefully I can keep up... I'm so adamant about yoga because I really want to get my flexibility and strength back! I follow some crazy amazing chicks on Instagram that post these wild inversion poses and I want to do that!
So that's it for the week...I'm getting ready to head to boot camp here any moment! I'm in a sleep haze and can't seem to wake up so hopefully getting my blood pumping will get my brain working!
Questions:
What are your goals for the week?
What are your favorite workouts?
How do you deal with late night cravings?