Two posts in one night? Whoa! I'm currently at work and as it is 4:00 am and I have nothing better to do, I thought I would try out another link-up! This reminds me of the surveys I used to do on Myspace and Xanga (oh goodness...blogging for teenagers) so how perfect! I love a good survey :)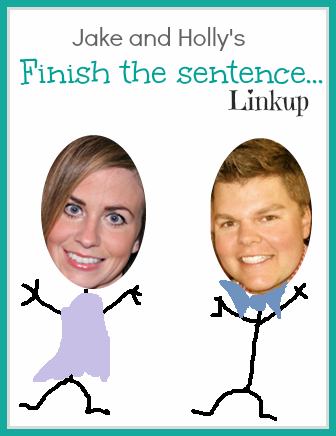 My best friend says... things in a language only the two of us understand. awww haiiii. whot pewrr...huthuthuthuthuthut.


People call me... maybe. Hopefully doctor one of these days.
The best part of my day...
is getting to sleep after a long night at work. Maybe I'm only saying this because that's all I want to do right now.
I really don't understand... why time suddenly slows down as soon as you have a lot of great things to look forward to and speeds up when you are in the middle of enjoying those things.


I get really annoyed... when I can't find my Lavender Vanilla sleep spray from Bath and Body Works. It's lost and the Lavender Chamomile isn't good.


There's nothing like a... glass of ice cold milk & peanut butter with grape jelly.


Lately, I can't get enough... money. Too many expenses in the near future!


One thing I am NOT is... a runner. But I'm trying and I'm starting to enjoy it :)


I spent too much money on... makeup, hair, and beauty products. Ulta and Sephora are the mothership.


I want to learn.... medical Spanish, how to blog, and how to tap dance.


If I ever met Jake in real life , I would... probably not know it because I haven't been following many bloggers for long. Sorry :(
I can't stop... listening to Can't Hold Us by Macklemore and Ryan Lewis. Thanks Nick!


Never have I ever... been very good of thinking up witty answers to these things. WOOF.


Reese Witherspoon... is one of my beauty and fashion idols and the star of my favorite movie, Legally Blonde. Reese Witherspoon fangirl right here!


Circa 2010
Circa 1993
In honor of Mother's Day, Throwback Thursday will be dedicated to my momma! Careful...it may be hard to tell we are related.